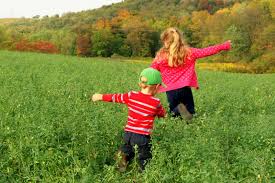 I celebrate Cinco de Mayo, May 5, as a lusty celebration of life, justice, and the victory of the common man, the paisano, over the despotic patron.
In Mexico it commemorates the  Mexican Army's victory over French forces at the Battle of Puebla on May 5, 1862, under the leadership of General Ignacio Zaragoza.  North Americans often mistake  Cinco de Mayo for Mexico's Independence Day—the most important national holiday in Mexico—which is celebrated on September 16.
In the context of whole being and wellness, however, Cinco de Mayo is a call to celebrate the "paisano," the directive of body and mind to be whole, to reject the "patron" of Western civilization–the heavy burdens of competition, stress, performance anxiety, and fear– and to connect with our inner source of strength and renewal, claiming our right to walk freely and joyfully on the earth– not because of what we've done or because of who we are (or think we are)– but because we just are.  We exist.  We are alive in bodies, these precious vehicles for the soul and crucibles for its expansion and growth.
How often do we celebrate simply being?
When my sisters and I were kids in Austin, we sneaked outside at dawn to dance barefoot on grass damp with morning dew.  We looked forward to plump strawberries on our breakfast cereal.  We chased the ice cream truck barefoot on freshly tarred gravel roads and wiped sticky popsicle juice on our t-shirts and shorts.  We poked holes in the lids of clean peanut butter jars and caught fireflies to use as lanterns on hot summer nights.  We were ecstatic with the beauty of our beingness.
Many years have passed since those carefree days, many major life changes.  But inside these adult bodies, the children that we were still wait for us to throw off our shoes, sneak outside at daybreak, sit in awe under a canopy of stars, and let popsicle juice drip down our chins onto our fashionable blouses or pants– or, if we don't like popsicles anymore, have a beer– and not give a damn.
Viva Cinco de Mayo!